Heavy rain and snow over the weekend caused a rock and mud slide across the Brink of the Lower Falls trail, prompting rangers to close the trail until further notice. One rock that crashed down is nearly 7 feet tall and 8 feet long, effectively blocking the trail. "We know this is a popular trail, and as soon as conditions dry out, we will work to clear the trail," said Canyon District Ranger Tim Townsend. "Right now the entire slope above the trail is still wet and unstable making it unsafe for crews to work in the area."
Due to the wet conditions, the trail crew is evaluating the area to determine the likelihood of more slides and the best course of action to reopen the trail. Visitors may still hike the North Rim Trail, but rangers ask that people respect the closure on the Brink of the Lower Falls Trail.
As the busy holiday weekend approaches, rangers remind visitors that many trails and other areas are saturated by recent rain and snow. Visitors need to be aware of their surroundings and footing throughout the park. Current trail condition reports are available at Yellowstone visitor's centers or backcountry offices.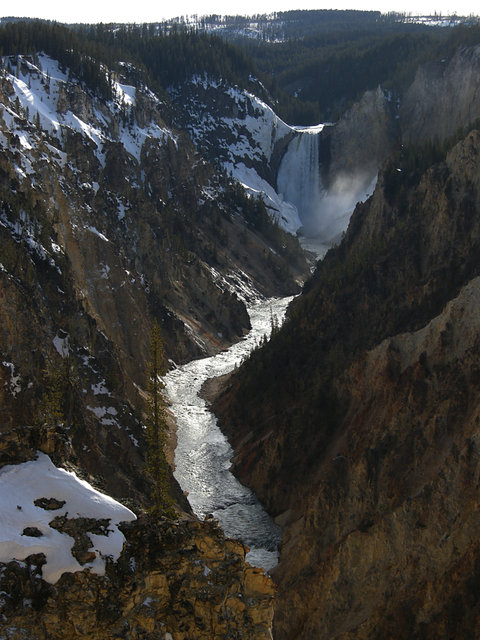 http://yosemitephotos.net/main.php/v/yellowstone/DSCN3033.JPG.html