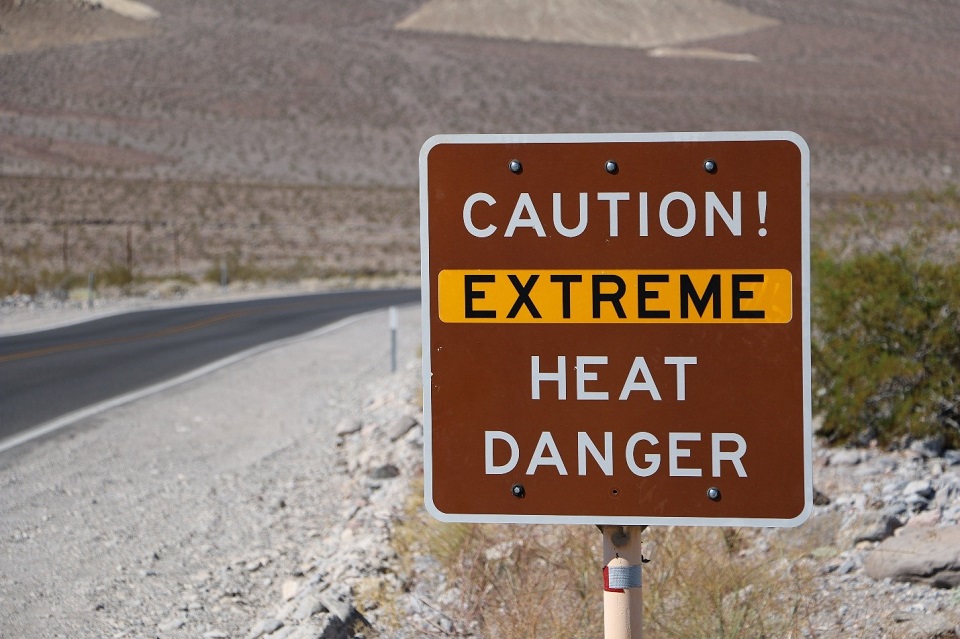 Signs warn travelers about extreme heat during the summer in Death Valley National Park.
NPS
DEATH VALLEY, CA
– On August 27th at 6:00pm, emergency responders received reports of a non-responsive visitor south of Badwater within Death Valley National Park. Responders came from Inyo County Sheriff's office and California Highway Patrol in addition to National Park Rangers.
Unfortunately, the woman had passed away before responders arrived. The cause of death is still under investigation by Inyo County. The park has experienced three consecutive days of high temperatures over 120 which may have exasperated other conditions.
This was the second fatality in Death Valley National Park in three days. Two of the most common causes for emergency responses in Death Valley are single vehicle accidents and heat illnesses.