A friend wanted to take her very young child out for a first hike and asked if I would go with her. We went to Yosemite Valley on Sept 20, as it's not real busy right now, and headed up to Mirror Lake. There's an intersection with the paved part and the trail that goes back toward the village and Yosemite falls, where some industrious soul has created... a duck farm.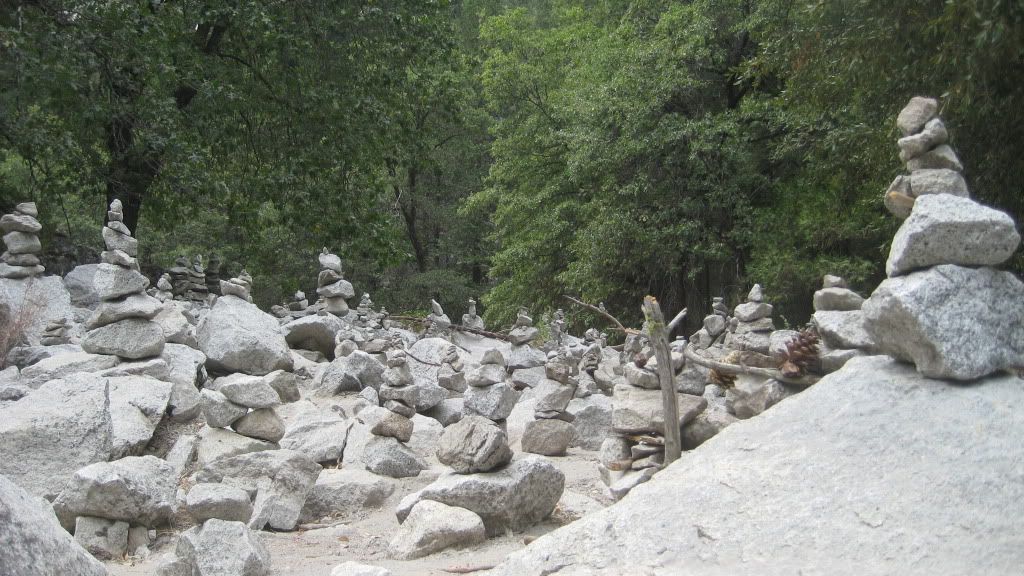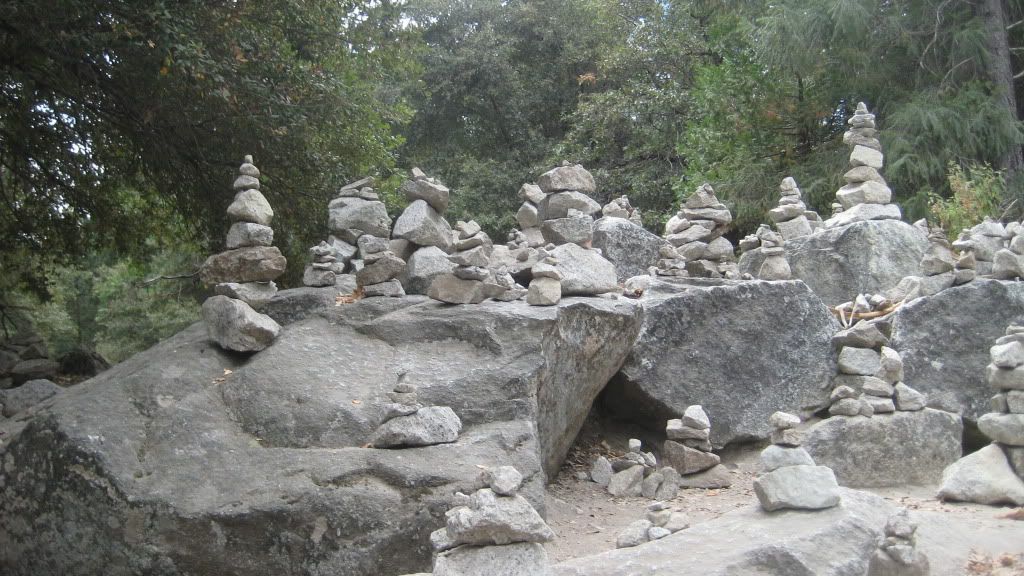 There are more than I'm showing, even. On branches, on the narrow top ridges of boulders, on fallen logs, in a grassy area beyond the trail... elaborate ones, tall ones, short ones, all over the place. The "farm" extends another 10-20 feet to the right. Probably the work of multiple people adding on to it over time.
It's impressive in a way, don't know how long it's been there, don't know how long it will stay.... I wish we had seen a ranger to ask about it. It would take a lot of work to disperse this. Never seen anything like it before.