As we were discussing here:
http://yosemitenews.info/forum/read.php?3,62618,62672#msg-62672
there are some interesting driving routes into & out of Yosemite, other than things like the Highway 580-205-120 path I've followed so many times from the Bay Area.
Here's my favorite Westbound option. Right off 108/120 it goes through picturesque Knight's Ferry (there's a great swimming hole at the city park between the highway and town - good for a cleansing rinse after backpacking), bypasses main streets in Oakdale, and passes through some very pretty rural Central Valley locations (can save time on an overloaded holiday weekend where there's traffic in Oakdale & Escalon):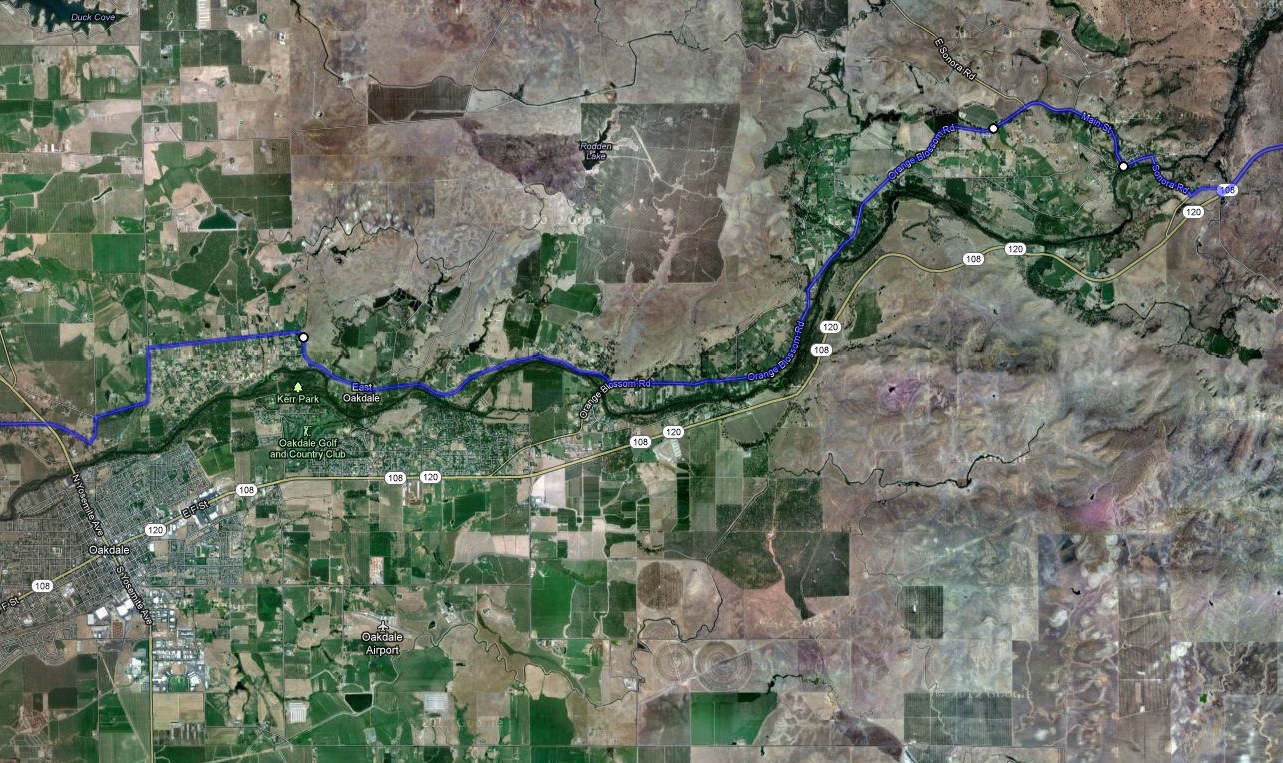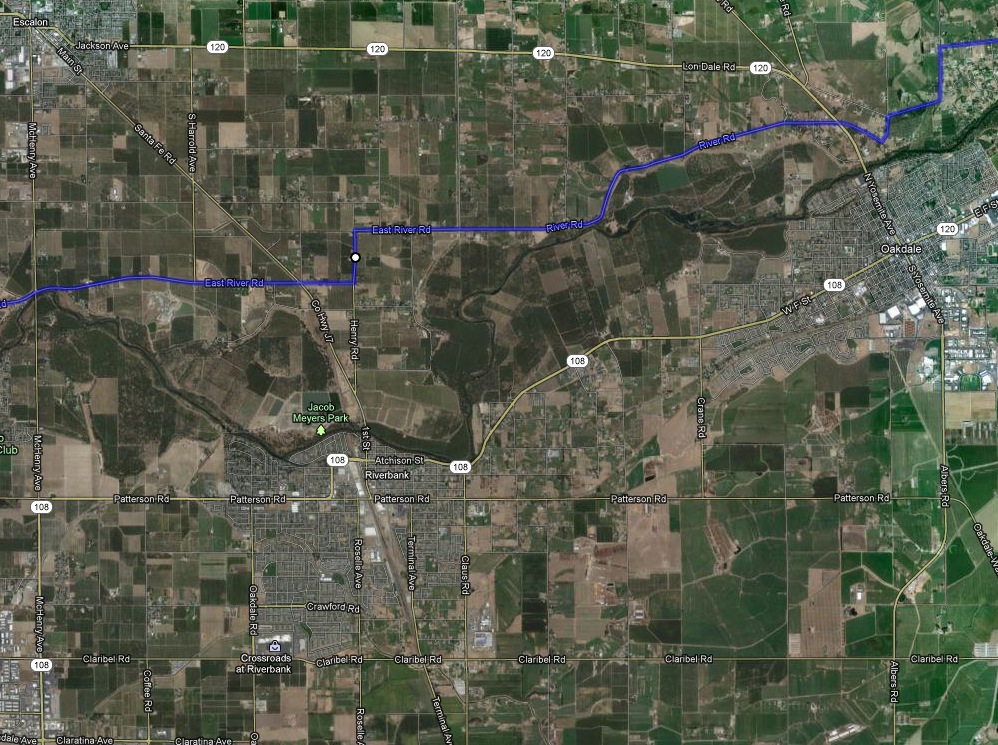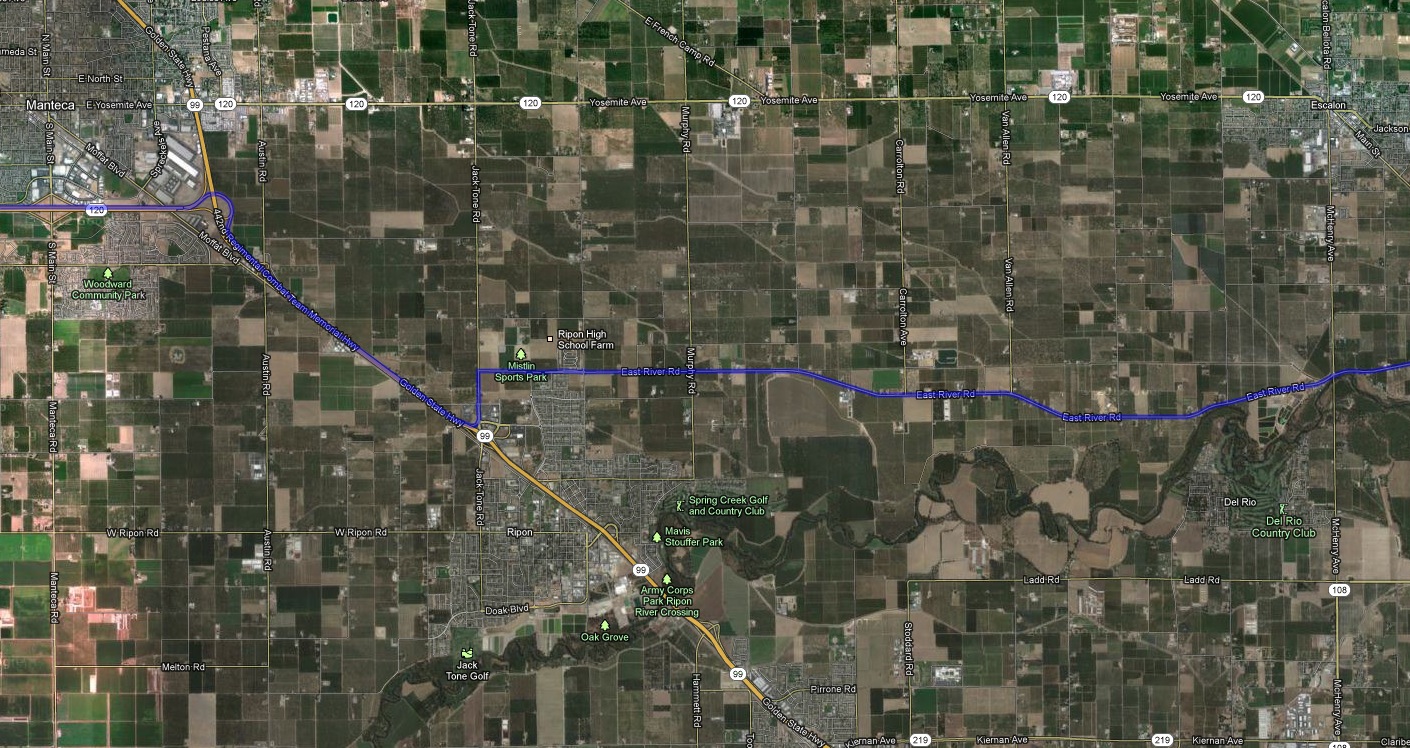 You can also jump in there beyond Knight's Ferry by exiting at Lancaster (East of Oakdale) and following Orange Blossom across the river to Rodden Road - saves some windy bits near the beginning.
Inspired by William Least Heat-Moon's great
Blue Highways
book:
http://en.wikipedia.org/wiki/Blue_Highways
As Graham Parker says - GET ON the Blue Highways!
http://www.youtube.com/watch?v=sQNdWQEMgdM