Bad news, I forgot my camera..
Thursday afternoon I got my relief to get me out of work early. We went over Sonora Pass through the snow flurries and stayed at the Leavitt Meadows Campground Thursday night. Friday morning we took off. We did a little more than 8 miles and stayed at Fremont Lake Friday night. Fremont was nice view-wise, but the wind howled all night. And although its out of the way for most backpackers, its rather popular with horse packers, so if signs of horses offend your sensibilities, I'd advise you not to call that home for the evening.
Saturday morning we took off and went by Chain Lakes and Upper and Lower Long lakes. I didn't see any great spots by those lakes to camp. The only spot I liked had a big "no camping" sign on it. After those lakes we tied into the PCT and moved on up towards Cascade Creek, and thats where we hit the snow. At first it wasn't too bad, but it just kept getting deeper and deeper. I was pretty ecstatic I had opted to bring along my hiking poles with snow cups on them. That was a night and day difference. We had a late lunch by Cascade Creek and decided to keep going. Lake Harriet was partially frozen over, but beautiful. Stella and Bonnie Lake were completely frozen over. We finally made it to the top of Dorothy Pass and around 5pm and it was all snow and ice as far as we could see. We backtracked to below Harriet to the first open and flat ground we could find to call it a night.
Sunday morning we talked it over and decided to give going over the pass a shot instead of backtracking to Hwy 108. The snow level was solid until the end of Grace Meadows below Dorothy Lake. At the end of Grace Meadow it started to break up and was probably only 75% coverage until Wilma Lake. Up until then we didn't even bother trying to find the trail under the snow, it was just taking the path of least resistance down the canyon. We were pretty happy when we saw other tracks of people at Wilma, that meant we weren't gonna get cut off by snow or water and would be able to make it down the canyon and not have to backtrack over the pass. We had originally intended to overnight at Mahan Lake, but below Wilma we came across an old CCC camp and decided to call that home. Fighting the snow definitely takes it out of you. That seemed like a bit of work.
Monday morning we took off down the trail. When we reached Falls Creek that feeds into Vernon we dropped off through the lovely manzanita and followed the creek down to Vernon and had breakfast there. Vernon was beautiful as always and the temperature was perfect. Of course the mosquitoes were out in full force at that lower elevation. After breakfast we headed out and exited at Hetch Hetchy.
Now, I did forget my camera, but i had my iphone, so my apology for the crappy quality pictures:
This is Fremont Lake:
While I liked Fremont, the delivery guy was really slow getting me the Chinese Food: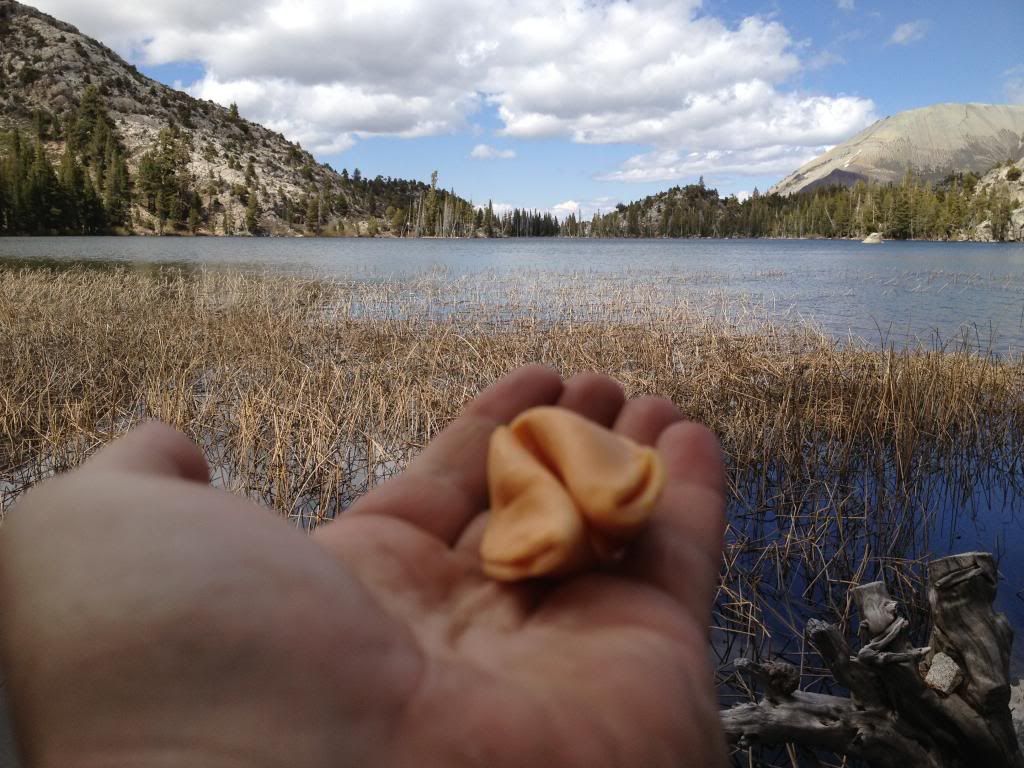 This is what it looked like when we started getting into snow:
And the beautiful Harriet Lake:
Going Up Dorothy Pass: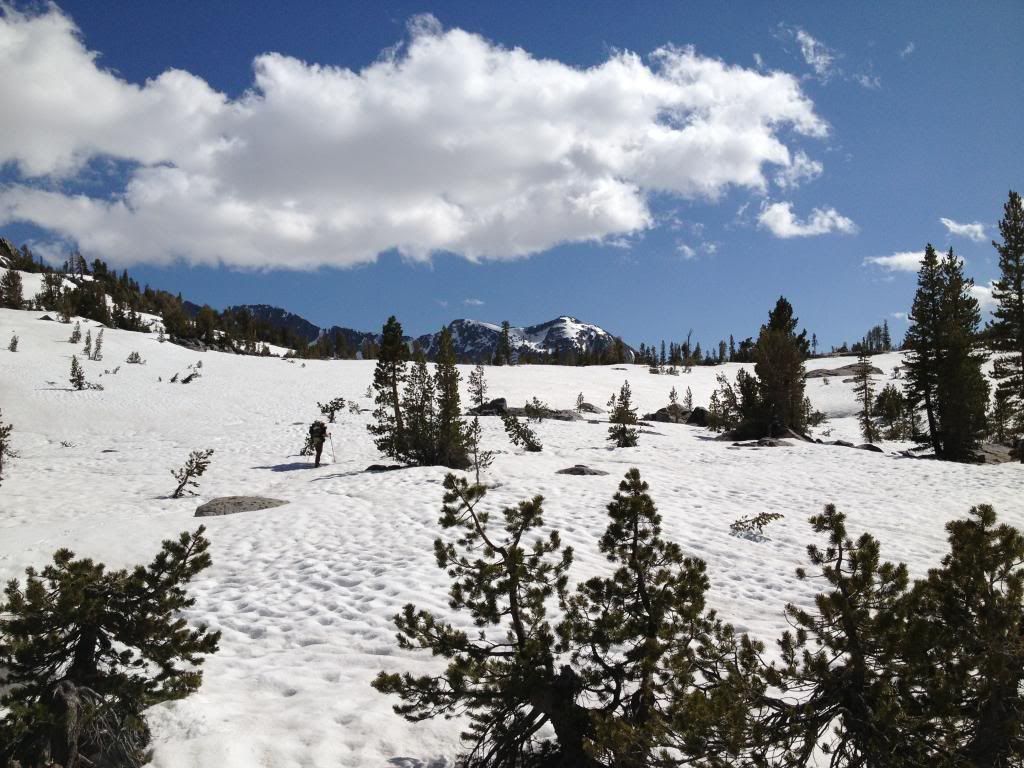 And Dorothy Lake:

At Lake Level:
It appears there was an avalanche:
Finally I know where I am!
I love early season backpacking:
Falls Creek earns its name:
Reminds me of Cherry Canyon:
Falls Creek into Vernon: