Flew over Yosemite this afternoon at about 2:30...here are a couple of shots taken with my camera phone out the plane window
In this picture, Tuolumne Meadows is the dark green area in the right foreground, and from there you can follow the Tuolumne River down into the smoke covered Grand Canyon of the Tuolumne, and the Lyell fork back upstream to the snowy patches in the lower left, being the Sierra Crest probably around Maclure and Lyell.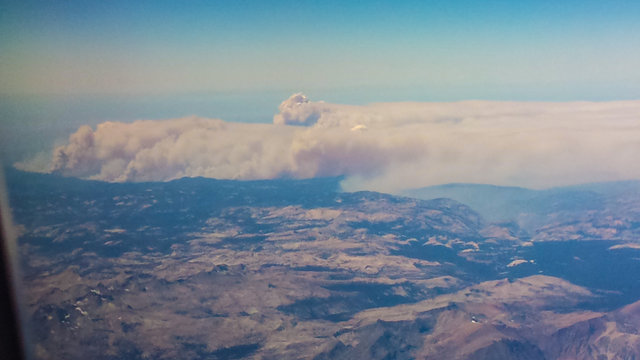 In this composite, Yosemite Falls is at the bottom, middle, and El Cap in the bottom right. The granite gash heading from the lower middle up and to the right is the Yosemite Creek drainage heading towards the Mt Hoffman area which is out of the picture. The upper Grand Canyon of the Tuolumne is visible in the smoke to the upper right, while the lower portion, including Hetch Hetchy, is buried behind the smoke. Hopefully, While Wolf is on this side of the smoke.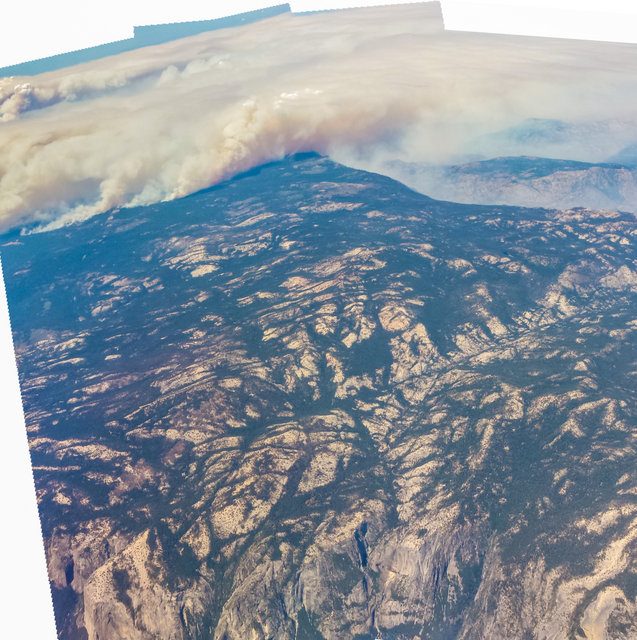 It is a monster...pray for the folks fighting this one!