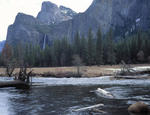 The Moon is Waxing Gibbous (98% of Full)
JanSport Memorial Day Event is here. Up to 25% Off Best Selling Backpacks. Limited Time Only! Plus Free Shipping in All Orders - Shop Now! Offer available from May/24 to May/29.
Create A New Profile
All posts are those of the individual authors and the owner of this site does not endorse them. Content should be considered opinion and not fact until verified independently.
Note: Hotmail addresses are unlikely to work at this time.