Finally getting out this year, departed TM last Friday June 6th...
and reached Vogelsong Lake.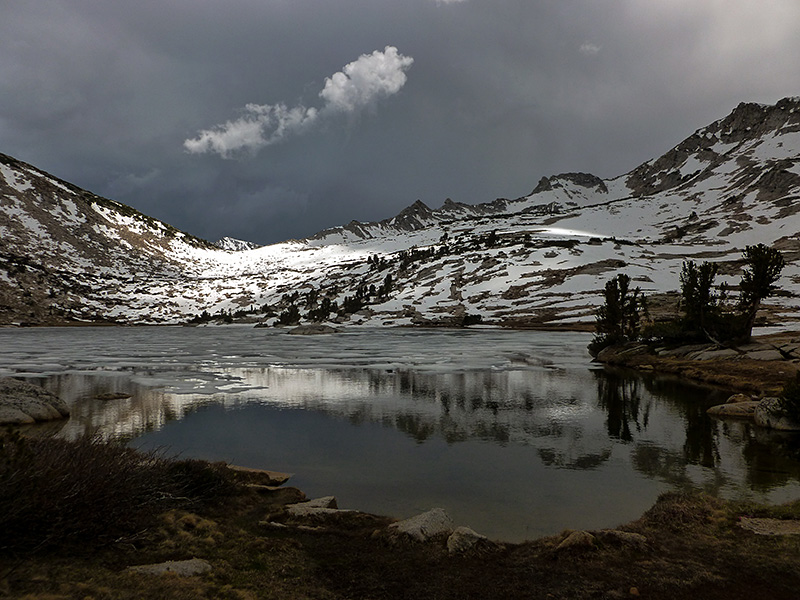 That's where I was around 3:00pm, when it hit. So I pitched the tarp in the middle of a nice windy snow storm.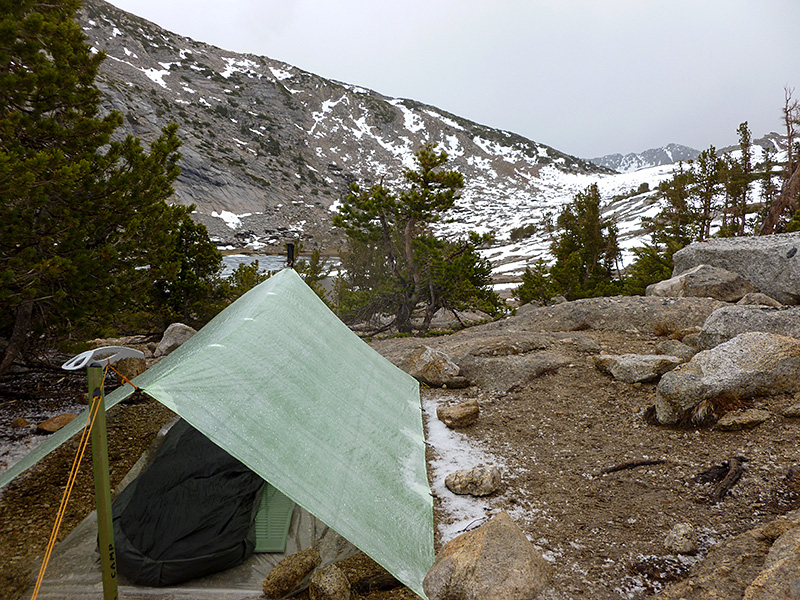 Around 6:00pm it cleared up for dinner.
Next morning I set out to climb Vogelsong, from the Pass, via the East Ridge.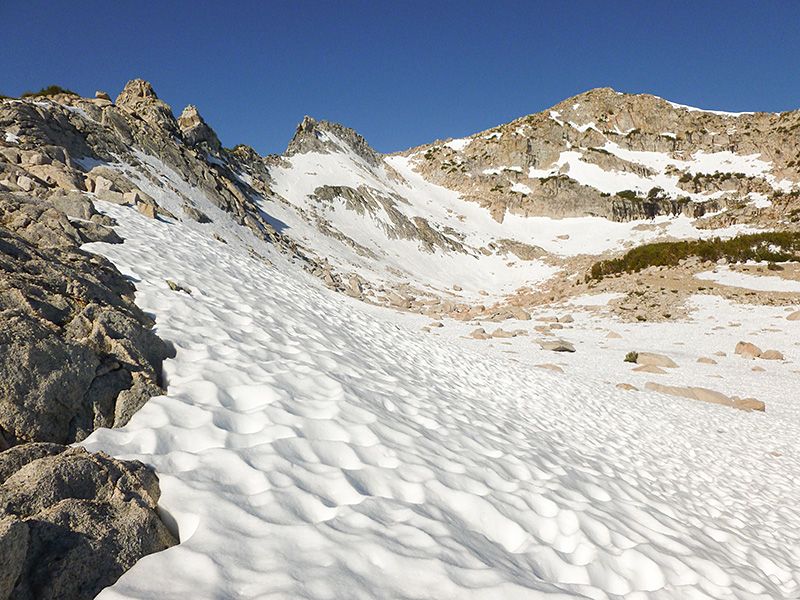 Which had nice views.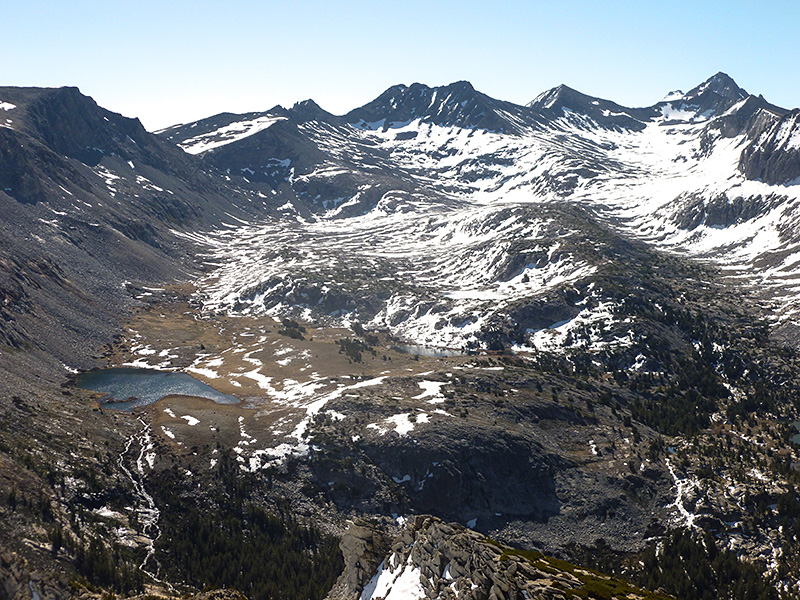 Looking over to Florence.
Triple Divide.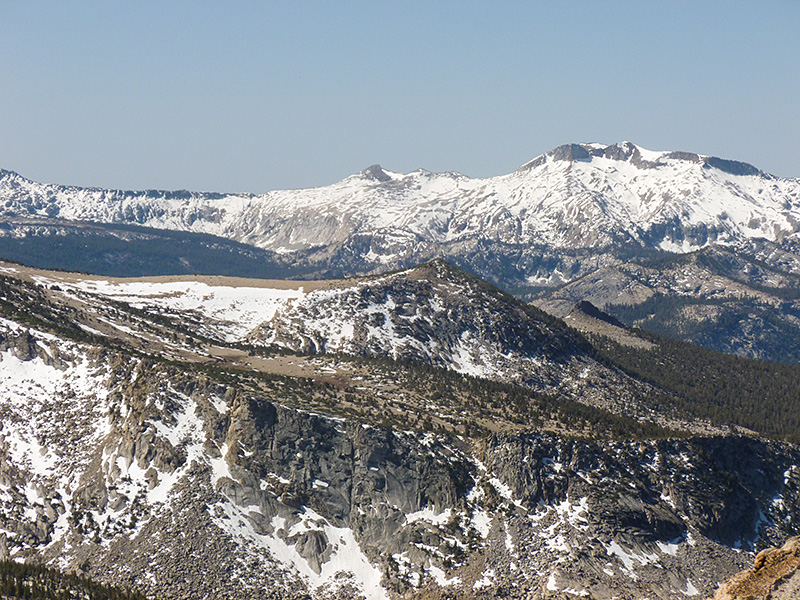 Clark.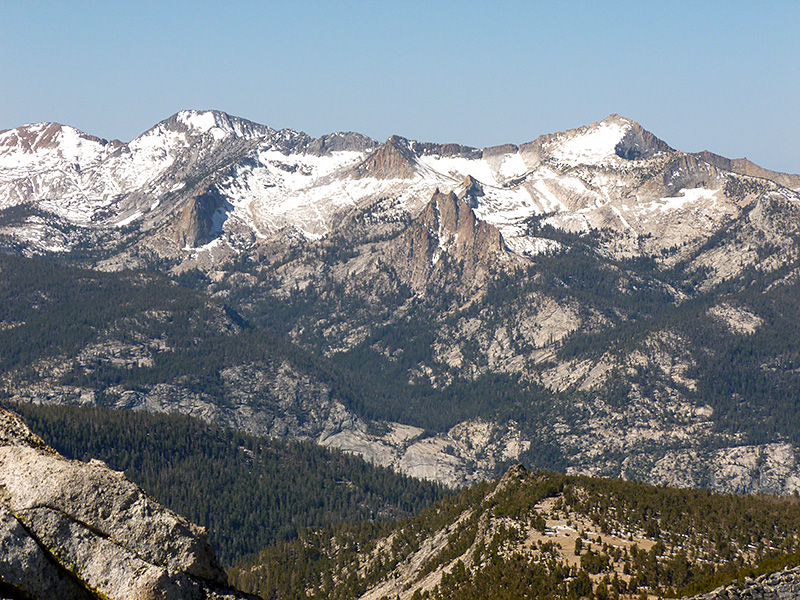 North Boundary, Tower to Slide.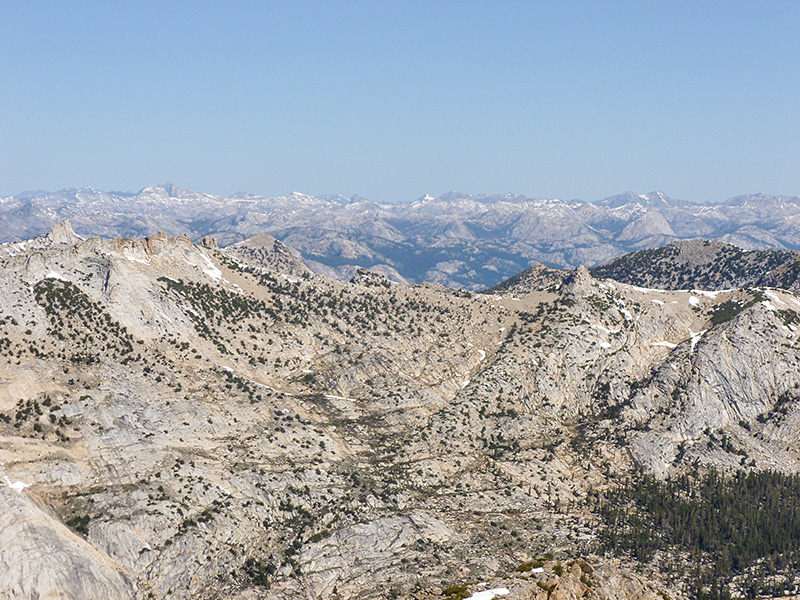 Then I descended the usual chute, which still had nice snow.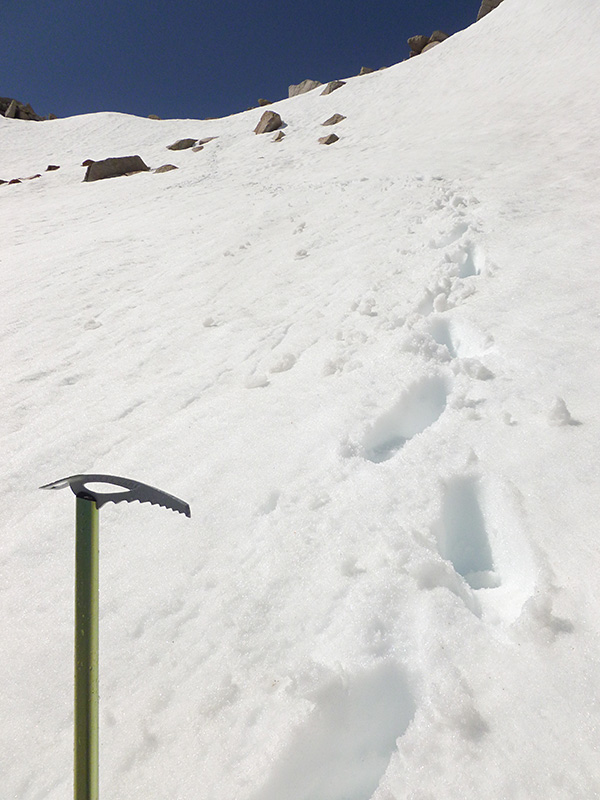 And decided go up Fletcher next, here's looking back at Vogelsong, from Fletcher.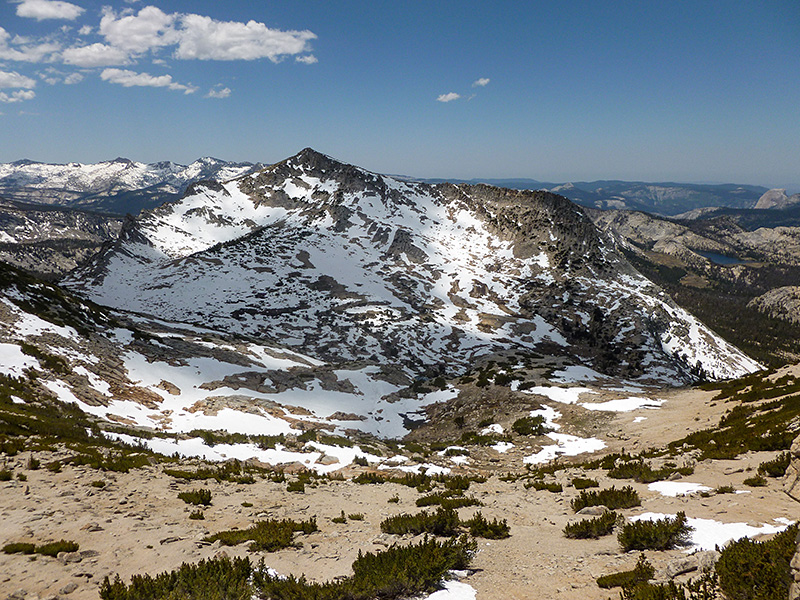 In between peaks, I met a nice couple down by the pass, who were about to climb Vogelsong themselves. Here they are in chute, about half-way up, one is standing and the other is sitting.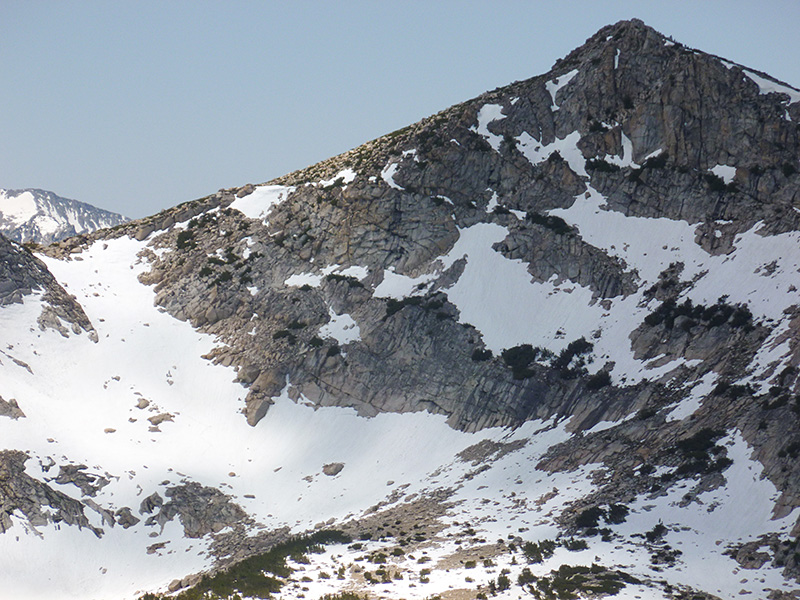 Evelyn Lake plateau, Conness beyond, from Fletcher.
Then I went home. Just thought some may enjoy seeing the current conditions, melted out so early for the second year in a row.