Here's more of the beautiful tree on Mt. Watkins. Can anyone identify the species? I thought it was a Jeffrey Pine, since it's similar to the tree in Ansel Adams' iconic shot from Sentinal Dome (that tree has since died and fallen), but it's not, as the Watkins tree has 5 needles per bunch, and Jeffreys have 3. I'm guessing that we'll lose the Watkins tree someday as well - it has a giant cavity inside, and you can see how far it's leaning.
Sunrise, Sept. 2008: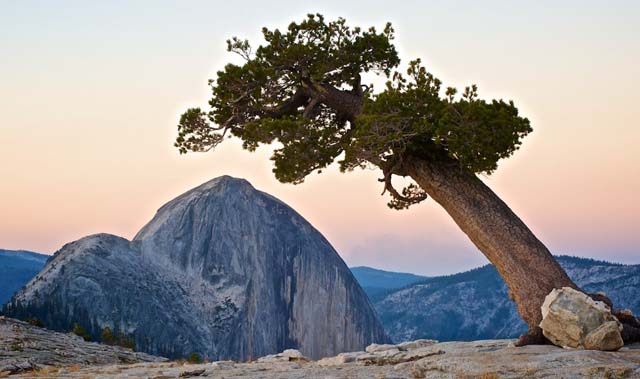 And sunset from July 2011: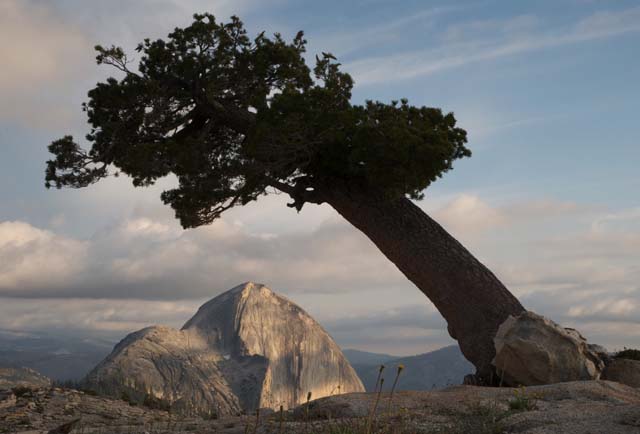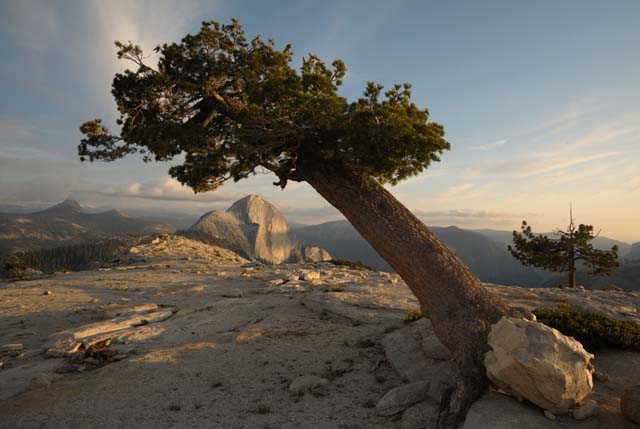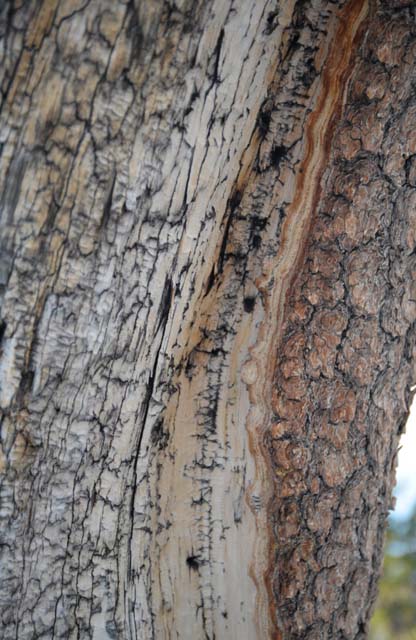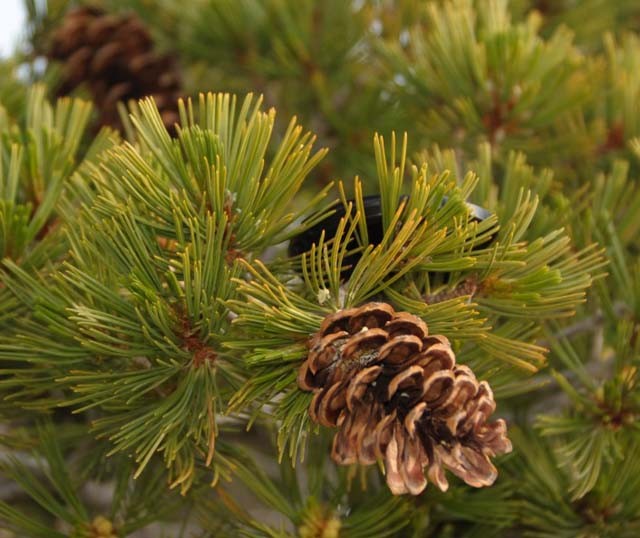 (lens cap is 67mm = 2.6"; so needles are ~1.5" inches, cone is about 2.5 inches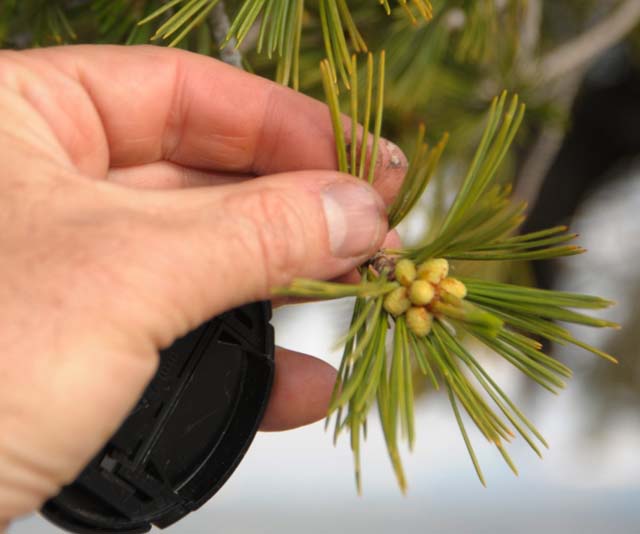 here's the tree as seen from Washburn Point: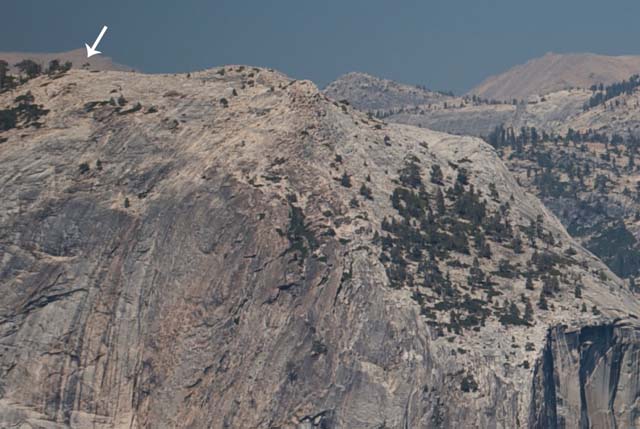 here's Ansel's photo of the Jeffrey Pine at Sentinal Dome, shot in 1940:
Ansel's Jeffrey
Edited 1 time(s). Last edit at 08/17/2011 01:23PM by vdrummer.