SEQUOIA AND KINGS CANYON NATIONAL PARKS, Calif. (May 17, 2017)
- This spring there was a joint operation between Sequoia and Kings Canyon National Parks and eight other law enforcement agencies to disrupt the cultivation of marijuana in Sequoia National Park and adjacent public lands. This effort lasted approximately ten days and involved up to 30 officers who dedicated nearly 1,000 hours. The operation focused on foothill canyon roads that have a history of marijuana cultivation. Officers conducted over 100 motor vehicle stops resulting in dozens of cultivation leads and six arrests.
"Marijuana cultivation is one of the greatest human-caused threats to Sequoia and Kings Canyon National Parks at this time," said Chief Ranger Ned Kelleher of Sequoia and Kings Canyon National Parks. He added, "Through the concerted efforts of our law enforcement rangers and our partners, we have prevented further damage to the parks and have reduced potential threats to people in our gateway communities."
Large marijuana cultivation sites can have major impacts on the agriculture industry and surrounding communities:
A single marijuana plant uses 6-8 gallons of water a day.
Diverting water for this purpose takes away a source that would otherwise nurture wildlife and vegetation.
Water originating from mountains in the parks serves several communities in the Central Valley with drinking water and provides for irrigation of crops.
Since a large number of pesticides are used in growing marijuana, water that runs off from large cultivation sites can be tainted.
(Statistics from the National Park Service and California Department of Fish and Wildlife)
For over a decade, well-organized drug-trafficking organizations have been operating large-scale cultivation operations in Sequoia and Kings Canyon National Parks. These cultivation sites cause major damage to the parks' natural resources and are a serious threat to public and staff safety. In the last 14 years, almost 300,000 plants with a value of almost $850 million have been eradicated in Sequoia and Kings Canyon National Parks. Marijuana has become a growing problem for many National Parks and Public Land agencies.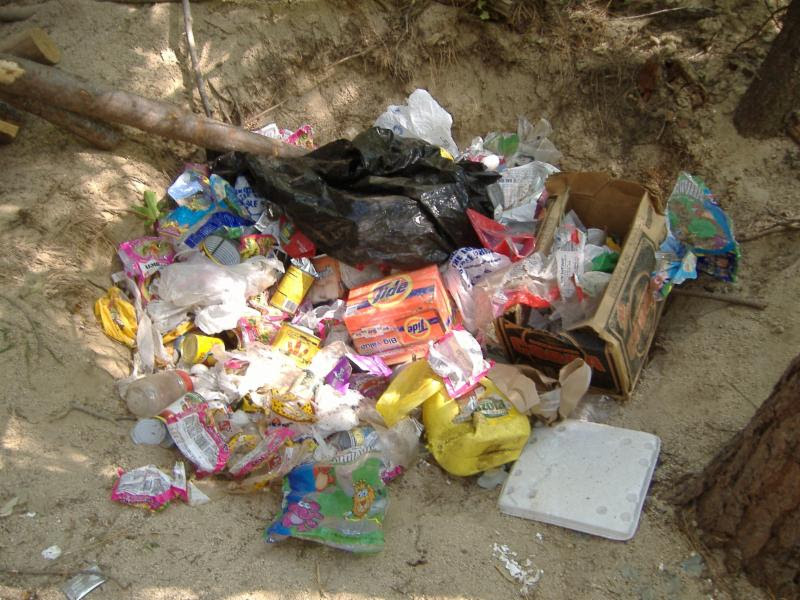 This demonstrates the large amounts of trash and chemicals left behind in these highly illegal marijuana cultivation sites on federal lands
National Park Service