Not making this up. Apparently someone tried to wake him up, and when he wouldn't respond he called it in. Frankly I wouldn't have tried. Guy with guns, probably drinking, and suddenly woken up? Doesn't sound safe to me. He did take a photo though.
State Park Ranger Found Unconscious in Patrol Car With Beer Between His Legs (PHOTO)
http://lostcoastoutpost.com/2014/aug/28/state-park-ranger-found-patrol-car-unconscious-bee/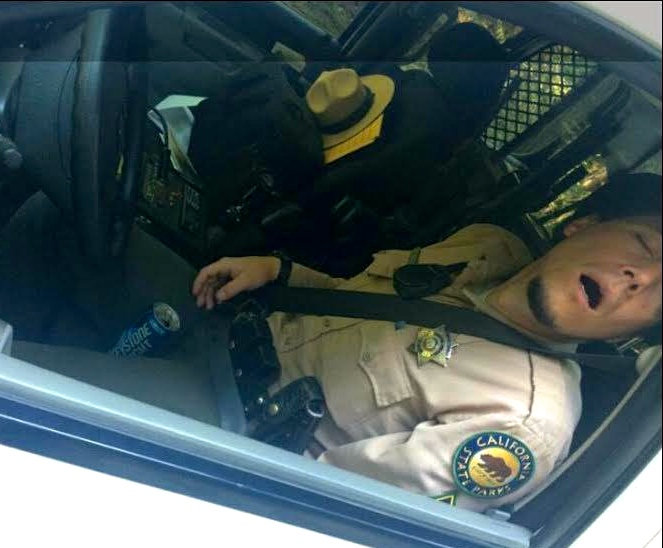 Is the shotgun loaded? Could something happen if he suddenly bumps into it? His peace officer status has been suspended and he's on administrative leave. Sounds like it's a matter of time before he gets fired.